Signing-up is relatively simple and Pinnacle make the process incredibly straightforward for new users.
The green "Open Account" box is located on the top right-hand side of the page and clicking this will open up a separate page.
Pinnace Signing Up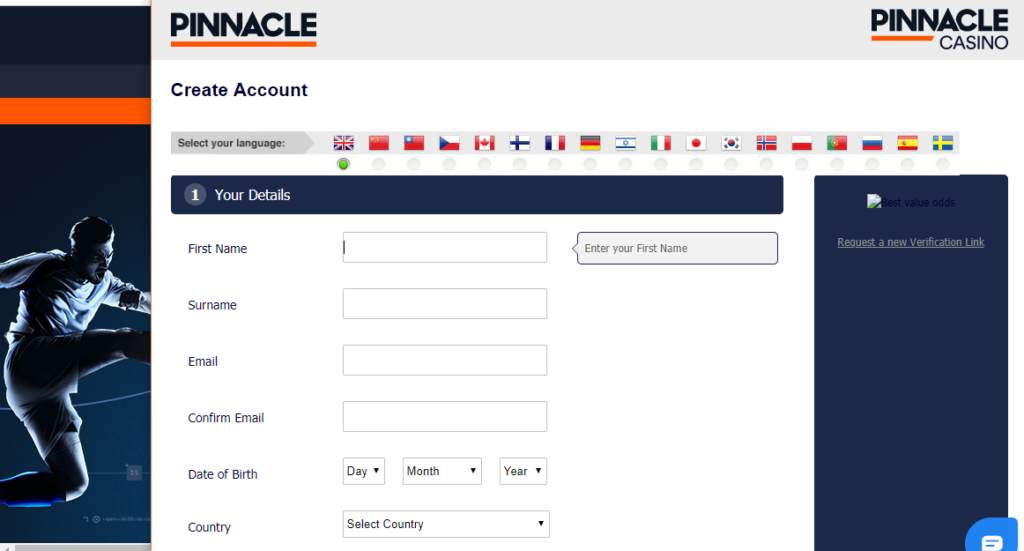 New customers must submit a number of important details such as name, email address, DOB and their country of residence. Confirming your preferred deposit method is also a requirement although this can easily be edited if preferences change.
Players will also be asked to set-up a password for their account and also add a security question. These will come in the form of a drop-down list and are only required if passwords or User ID's are forgotten.
The process is incredibly simply. Once you've verified that you aren't a robot and you've read through the terms and conditions, you are now officially a Pinnacle customer!