Signing Up is relatively simple, and NordicBet makes the process incredibly easy for new users. Players who access the Nordic Bet homepage can click on the 'Create Account' button which is located on the top right hand side. This is an orange coloured button and it will lead players to a new page which will say 'Welcome to NordicBet!'.
NordicBet Signing Up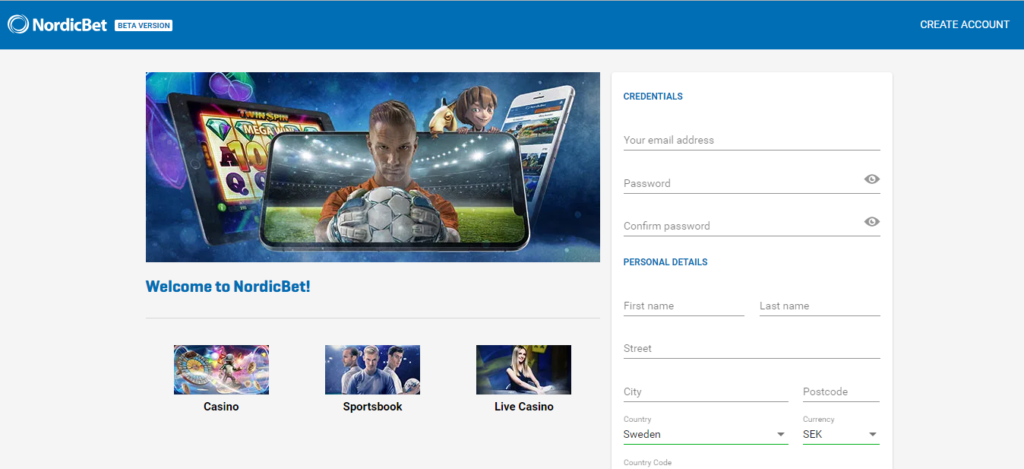 The sign-up process is quick and easy and shouldn't take any longer than 5-6 minutes. Players will asked to create a password for their account, and must input details such as first name, last name and country of residence. They will also be asked for their preferred currency, although this is a detail which can be altered at a later date.
Players are not generally asked for ID when they sign-up for an account.
Once these details have been completed, players will receive an email which will ask them to confirm the registration of their account. This will be followed by a prompt to make an initial deposit.
They go to great lengths to ensure their customers feel at home, and don't encounter too many problems during the signing-up process.
Read here Full Review of NordicBet Online Sportbook