Betting Exchange meaning
Betting Exchange is one of the most interesting concepts in modern sports betting industry. In the last twenty years, this type of sports betting became extremely popular among sports bettors around the world, and there is a reason for that.
Betting Exchange – What does it mean?
In this article, we will write about basic things that you need to know if you want to start betting at betting exchange and about the general concept of betting exchange.
Betting Exchange Definition
In normal sportsbook, you bet against the odds and against the bookie, and at the betting exchange, you bet against other sports bettors also registered on the betting exchange platform.
Betting exchange allows other players to bet against each other, and they can offer the odds, or request the odds they want to take.
In simple words sports bettors choose if they want to be simple bettor (and accept odds from other players) or they will be bookie (and offer odds on the certain outcome). Betting exchange merely takes a commission from the winner. There are two types of bets at the betting exchange:
BACK BET – standard model of the bet like when you bet at any other sportsbook, and
LAY BET – a type of the bet when you are in place of bookmaker, and other players take your bets.
The main difference between Betting Exchange and standard bookmaker is that you bet against other human instead large corporation with unlimited resources.
History of the Betting Exchange
20 years ago appeared the first website that offered bettors to compete among themselves. That page (Flutter. com) made a revolution in the sports betting industry. Soon after Flutter started to operate, "big investors" saw the big potential in this type of sports betting and a few years later first betting exchange began to operate. It was British Betfair. Betfair made a big bang, and since then they are leaders in the market among betting exchanges.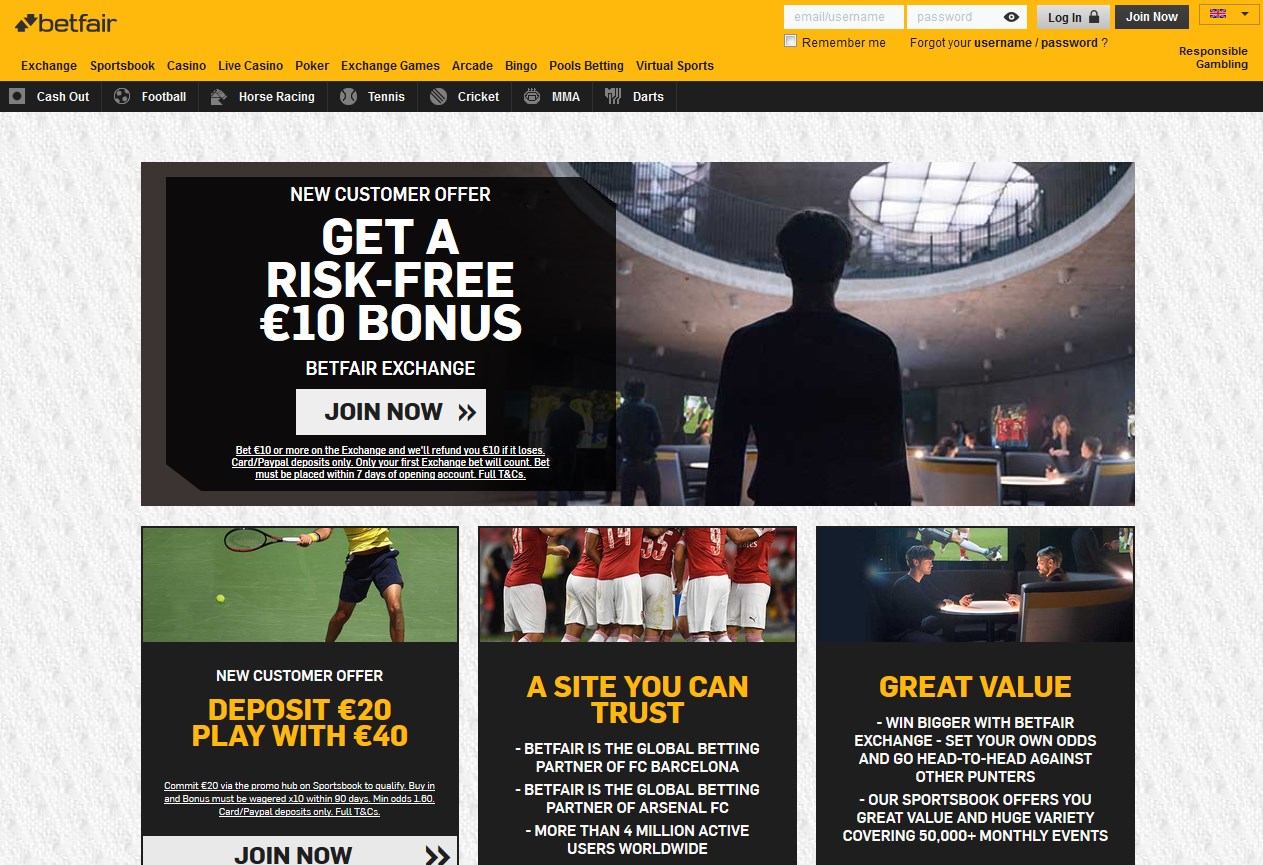 Over the years many betting exchange platforms appeared on the sports betting sky (Betdaq, Matchbook, Smarkets), but nobody managed to reach the popularity of original Betfair. Maybe in the near future, someone will be able to match Betfair's popularity and a number of customers, but for now, they are undisputed leaders among Betting Exchanges.
Advantages of Betting Exchange
There are many advantages to sports bettors, and we will talk about some of them. First and foremost, odds are always slightly better at betting exchange than at regular bookmakers. Bettors that offer odds try to lure other bettors to bet with them, and they always provide marginally better odds than regular bookmakers. Also, there are no big margins, only small fee (commission) that player who won the bet pays to Betting Exchange.
As we already said, at betting exchange you can act as a bettor or as bookie, and you can do that on the same match numerous times so you can place safe bets if you are skillful enough.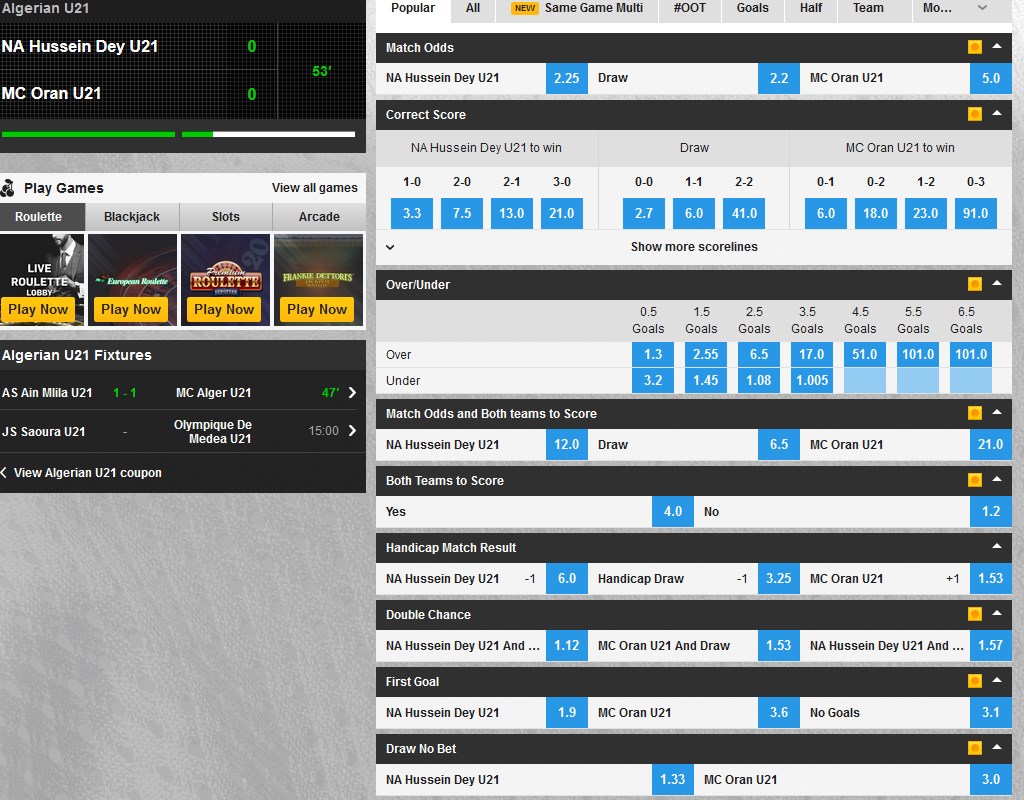 One of the most important advantages of the betting exchange is the fact that they don't care how successful you are. They love winners, as they collect a commission from winners, so you never will be limited or banned at betting exchange.
Sports Offered and Betting Markets
At Betting Exchange you can play all the sports and all the betting markets that are offered at regular bookmakers. You have a pre-game market and in-play market as well. So if you like to play live, there is no better place for the live betting experience than at some of the Betting Exchanges.
As we said betting at the betting exchange is really fun and profitable. There are no limits, no big margins and you can choose what you want to play any role you want to have in that bet. Commissions are low, and fun is huge. There is no reason why you shouldn't register in one of the betting exchanges today and start making money from sports betting.