Double Chance Bet meaning
The Double Chance betting market is market used in football sports betting. We all know that in football there are three different final results options (home team win, the draw or away team win). The Double Chance betting market allows sports bettors to cover 2 out of 3 possible outcomes.
Double Chance Betting – What does it mean?
Despite double chance betting is widespread in football betting it can be used in any sport where you have three possible outcomes, and this betting market is rather handy on some occasions.
In this article, we will explain some basic rules about this type of betting market and show you how to implement this market into your sports betting routine with ease.
Double Chance Betting Definition
Double chance betting offers you a chance to cover two out of three outcomes of the game. There are several similar betting markets to the Double Chance, like Draw no Bet option or Asian Line +0.5, but in this article, we will talk only about this market.

It is essential to understand what are your options in the Double Chance betting market. In every single game you will have three possible bets in this market:
Home team to win or a draw (1X) – If the home team wins the game or game ends in a draw you will win your bet,
Home team win or Away team to win (12) – if any team wins you will win your bet, and
The draw or away team to win (X2) – if the game ends in a draw or away team wins the game you will win the bet.
Advantages and disadvantages of Double Chance Betting
This type of betting is considered to be more convenient betting market, as you will have more chance to win your bet when you cover more outcomes. It is a less risky strategy since your chances for a win are much higher. But, odds are lower than when you play on a win of a certain team, and that is the downside of this type of betting compared with other betting markets.
So the double chance betting market is really the best option for betting when you want to pick underdogs. Our opinion is that betting double chance on favorites isn't profitable in the long run as odds are extremely low, and surprises in football games happen all the time.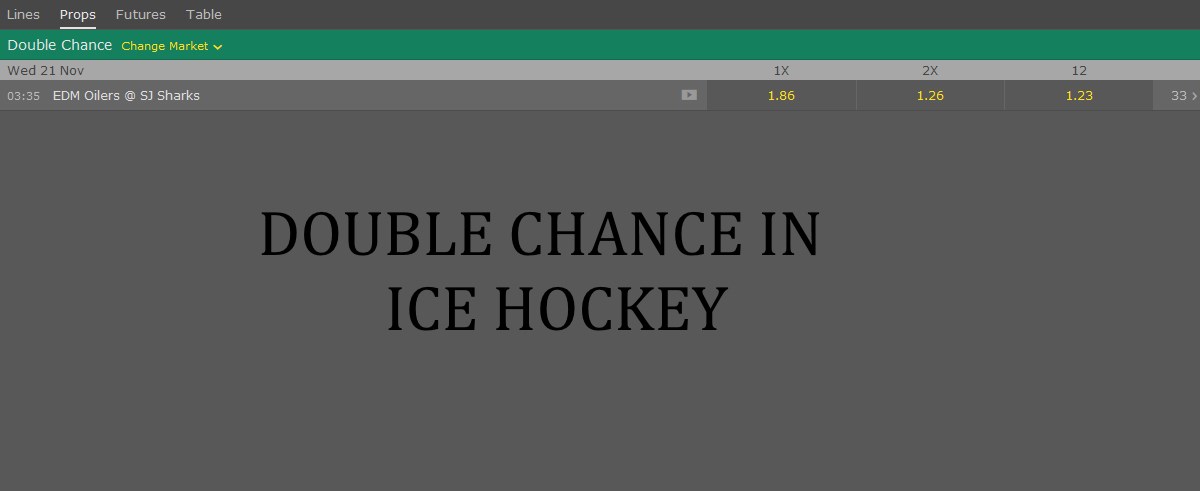 Of course, every single sports bettor has his own betting strategy, and there are a lot of sports bettors who finds this market really tempting. As we said, the double chance is the best option if you want to back underdog as you will get nice odds and you will cover two possible outcomes. But also, if you want to play safer than you can use double chance bets on favorites when you make long shoot accumulator bets. This type of bets can increase odds on accumulator bets and improve your long-term profitability.
Conclusion
This is a low-risk betting market, and it should be implemented smartly. Sometimes bookies give you higher odds on double chance than on +0.5 Asian Handicap, and you should always check for those odds. We think that double chance market, if used correctly, can make you some nice profit in the long run.