Arbitrage Betting is sports betting discipline where sports bettors make profit-seeking difference in odds on the same outcome at different sportsbooks and that way they make safe, risk-free profit from sports betting.
How Arbitrage Betting works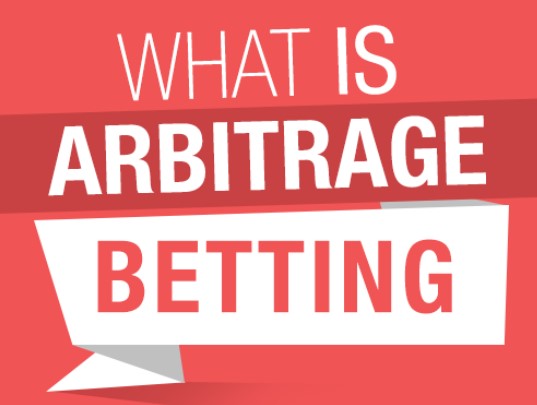 This discipline is a fast-paced process that needs to be executed perfectly in order to make a profit. Sports bettors that practice Arbitrage Betting needs to be disciplined, experienced and dedicated. Those sports bettors are often called, Arbers.
Basic Information about Arbitrage Betting
What is important for Arbitrage Betting? The most important thing to know is that Arbitrage Betting is possible on all sports betting markets, but every Arber needs to be disciplined and not to rush. Every day there are hundreds of games and events where a possibility for the good Arbitrage bet arise.
In the past, when local bookmakers were most popular bookmakers and when online betting was at the beginning, the Arbing was really easy and lucrative discipline. Local bookmakers were slow at adjusting the odds and finding the right bet was super simple.
An opportunity for Arbitrage bet arise when the two different bookmakers have different odds on the same outcome, so the arber gets the chance to take the opportunity from those different odds.
Arbitrage Betting isn't the standard way of sports betting, it is more the mathematical process, where you need to calculate your stake on all possible outcomes and to calculate the bet liability. Today, there are several excellent free and paid tools to help Arbers to calculate their stakes, so the chance of a mistake is really low.
Arbitrage Betting Example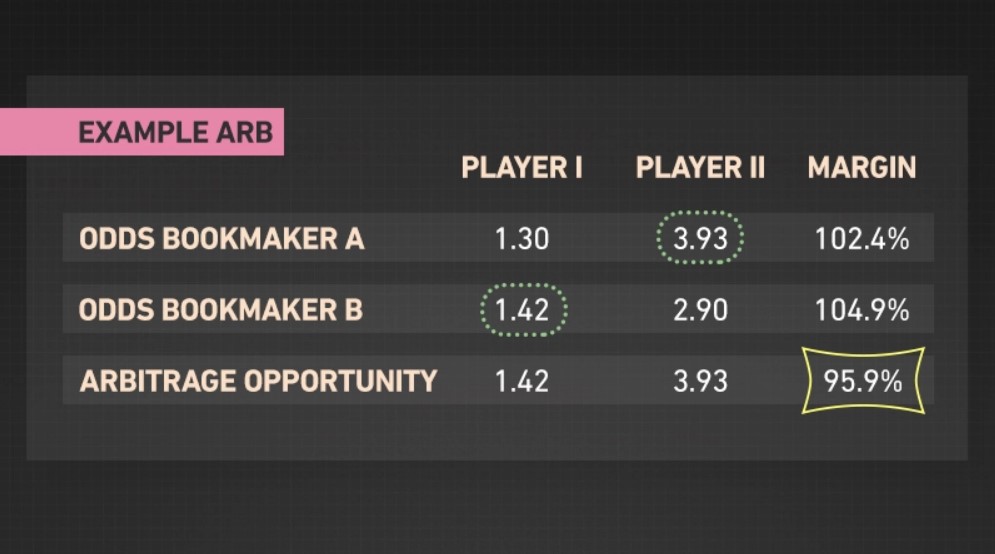 Back and Lay Arbitrage Betting Strategy
The most popular strategy of Arbitrage Betting is BACK and LAY Arbitrage, and in this article, we will explain how this strategy works on examples.
Basically, you put two opposite bets, one at the sportsbook and one at betting exchange. Difference between sportsbooks and betting exchanges you can read in our article, here on BettingZebra. Opportunities for those bets arise almost every day, as there are many sportsbooks that fight for their customers with some really high odds and low margins.
Here is the example Arbitrage Betting Strategy:
We have the game between Leicester City and Manchester City in Premier League. Leicester City to win is priced at most bookmakers with 8.00 odds, while at betting exchange they are priced with 7.50 odds to win the game.
Before you place any bets, you need to calculate your stakes and your bet liability. The formula is rather easy:
Lay stake = (back odds -1) / (lay odds – commission from betting exchange)
That commission is usually set at 5%.
If you bet on Leicester City to win at sportsbook with 100 Euro on 8.00 odds, you need to LAY Leicester City at betting exchange with 107.38 Euro.
With this calculation, you don't care how the game will end, as you will be in profit either way! That's the beauty of Arbitrage Betting. It is the risk-free betting strategy that can make you several hundred Euros of pure profit per month if you learn how to implement it in the right way.
How to find Arbitrage Bets Opportunities?
You can find those opportunities manually, or you can find and pay for the service that can find those games for you. The first way is time-consuming, but finding the odds manually you will learn the Arbitrage Betting rules more quickly. Also, when you lurk and search for the Arbing opportunities manually, there is a higher risk of human mistake.
The second way is to sign up with one of the services that offer that kind of service and let them do the hard work for you. Those services cost money, but in the long run it is more convenient.
Sportsbooks and Arbitrage Betting
Most of the sportsbooks are not fans of Arbitrage Betting and of people that practice this sports betting discipline, so they will keep an eye on you, and if they spot that you practice Arbitrage Betting, they will limit your account or suspend it for life. Most of the popular sportsbooks, like Bet365, are firmly against Arbitrage Betting, while most of the betting exchanges, like BetFair, have nothing against it.
There are several things that sportsbooks look when they review your account are large deposit amounts and large stakes, betting on high odds, etc. Also, they trace an IP address, so if they suspend your account, opening the new one on your sister or father isn't the smart idea.
Is it Profitable?
The answer is YES. There is a constant value and both novice, and experienced Arbitrage Bettors can make some nice free income from this betting discipline. Of course, there are pros and cons in this sports betting strategy, but overall it is worth to practice Arbitrage Betting as it is risk-free sports betting discipline when you implement it in the right way.