Live betting is really interesting sports betting discipline that requires fast thinking and nerves from steal. But if you manage to learn how to bet in play effectively you will be able to earn some really vast profit from sports betting.
Live Bet Sure bet at Betting Exchange
There is a lot of differences between live betting and pre-game betting, but one thing that is in common with those two disciplines are betting markets. Almost all pre-game betting markets are available to be played live. So if you prefer to bet on Asian Handicap or Total Goals Market, you can play those markets both pre-game and in play.
What is a Sure Bet
There are several interpretations of the sure bet term, but the most precise definition is that sure bet represents the win-win situation, or "all green". You can achieve the sure bet on any sportsbook, but it is more convenient to practice this betting strategy using any betting exchange. Betting exchanges are places where bettors can place the "normal" bets, so-called back bet, but they can also take the bets from other players (like sportsbooks do). Those bets are called lay bets. More about betting exchanges you can read here.
There is one more thing that distinguishes betting exchanges from regular sportsbooks. Odds fluctuate faster at betting exchanges and margins are lower, and that is really important for the long term profit in sports betting.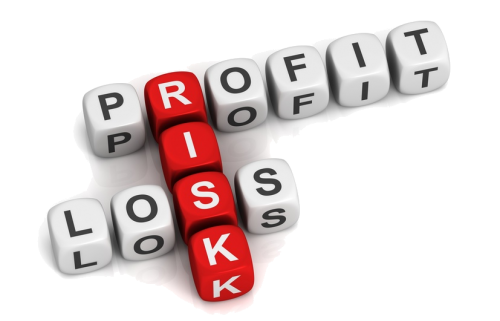 Now, when you registered at the betting exchange and learned how the basic trading works, it is time to start making money from this live betting strategy.
Live Bet Strategy
The most important thing about this strategy is the odds fluctuation. We prefer to choose the game where one goal is scored at the beginning of the game, or in the first 25 minutes. Watch the market movement carefully in this game, and pay particular attention to the Goals Market.
From the 40th minute of the game odds on Under 2.5 goals will be in the region of 2.50 – 2.80, and that is the perfect time to take Under 2.5 bet (back bet). In the most games, in the last five minutes of the half, teams try to sit back and wait for the end of the half, so we expect that no more goals will be scored in the last five minutes of the half.
After you placed the bet, you need to be patient and to have a bit of luck. When the second half starts, the market reacts rather quickly and in most of the situations odds on Under 2.5 start to drop fast. You will need to wait just a couple of minutes, and soon the odds on Under 2.5 goals will be in the region from 2.20 – 2.30. Then it is the time to complete the circle and to take the lay bet.

Example:
You took Under 2.5 goals in the 38th minute with 100 Euro stake and with the odds 2.50. With that stake your potential profit is 150 Euro (100 * 2.5 = 250 – 100 (stake))
Then you made the lay bet in the 52nd minute with 110 Euro stake and with the odds 2.20. With that stake your liability is 142 Euro (110 * 2.20 = 242 – 100 (stake))
You have the SURE BET. If the game finishes with Under 2.5 goals, you will get 150 Euro from bet one, and you will need to pay 142 Euro from bet two. So you will get 8 Euro of pure profit. If the game ends with more than two goals, you will win 110 Euro from bet two, and you will lose 100 Euro from bet one, for pure profit of 10 Euro.
Those amounts may seem small, but in this example, we showed how you can earn a 10 Euro in just a few minutes of your time. If you want to gamble a bit, you can wait for the market to react even more and that way to make a more significant profit. Or you can just move on to the next game and do the whole process again. That way you can play numerous times, and make a significant profit in a short period of time.
Conclusion
Despite the fact that this betting strategy seems like a gold mine, it comes with certain risks, like any other sports betting strategy. From time to time, your luck will change, and goals will come as soon as you took the first back bet. In that situation, you can be bald at hope that game will finish with just two goals, or you will try to reduce the damage. How you should reduce the damage, we will write in some other article.
The important thing to know is to be patient and to bet with the money you can afford to lose. Sports betting can be profitable, but nobody managed to get rich in short period of time.