We wrote several times about different Asian Handicap strategies, both pre-game and in play. As well, we wrote about goal market strategies, but so far we never wrote about European Handicap and strategies that support this type of sports betting market.
To be successful in sports betting, the bettor must know as many good betting strategies as possible, and have knowledge about as many sports betting markets that sportsbooks are offering.
European Handicap Draw Strategy
European Handicap is basically very similar to the Asian Handicap but has several distinctive differences. The first and foremost difference is the fact that Asian Handicap is built for two-way markets and European Handicap is built for three-way markets.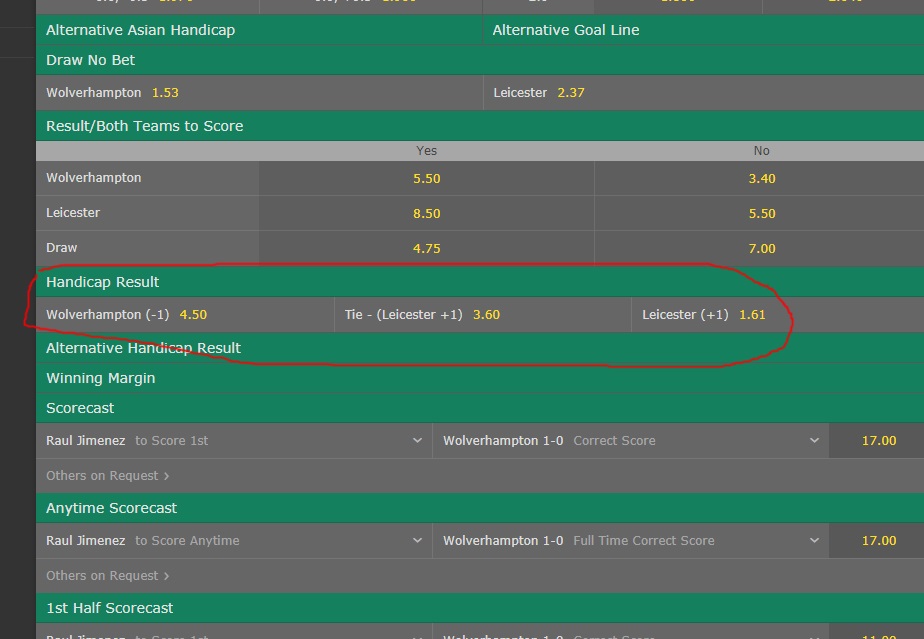 In European Handicap a handicap still exists regarding an advantage for the weaker side, but in this type of handicap, you still have a DRAW outcome as an option. The draw is achieved in European Handicap when the favorite team wins the game with the exact number of goals that match the handicap.
Example:
In the game between Manchester United and Wigan, the home side is a firm favorite and bookies give -2 EH (European Handicap) line. If Manchester wins with three goals difference (or more) than the bettors who played -2 EH will win their bet. If the Manchester United manage to win with only two goals difference than bettors who played -2 EH draw will win the bet. In any other case, bettors who played on home team will lose.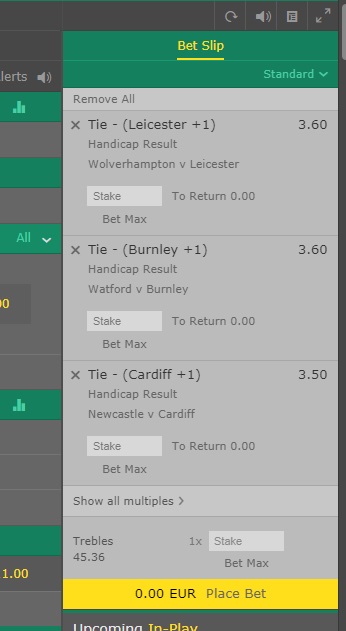 Sports Betting Strategy
Now when we learned a bit about basic European Handicap rules, we can talk about this interesting sports betting strategy.
In this strategy, the main thing is to bet on the draw in the games where you have favorite, but you should skip the heavy favorites for this betting strategy.
When you manage to find at least three games that should be a tight match, you will place a treble with three draws on -1 European Handicap. Average odds on those games will be in the range from 3.60 to 4.20, meaning that your treble will have massive odds (around 50.00).
Of course, this betting strategy isn't high stakes strategy, and it is a highly volatile strategy. High volatility means that you will lose a lot of your tickets, but when you hit the right combination, you will win big!
NOTICE: It would be a good thing to do a bit of research before you start placing your bets. Look for the football leagues that tend to be more competitive, such as Premier League, or French Liga 1. That way you will raise your chances when you implement this particular sports betting strategy.
Conclusion
Despite many sports bettors never look at European Handicap market, with this strategy you can make a significant profit. We tested it for several months with some great results. Just keep in mind to be disciplined and never to be more than you can afford to lose.