Times, when the local betting shops had the monopoly over the betting world, are behind us. Online betting industry is one of the fastest growing industries in the world at the moment, and it is accessible to the large population of the sports bettors around the world.  There are a large number of online bookmakers, and they are fighting for the customers, and offer the better odds, lower margins and many other things that local shops can't offer to their customers. So it is normal that many sports bettors chose online bookmakers and decided to deposit their money into online bookmakers nowadays.
Online Bookmakers vs. Local Bookmakers
In this article, we will write about good and bad things in online bookmakers and local shops, and we will try to answer the question are the online bookmakers better than local shops?
5 Reasons to Place Your Bets Online:
1. Availability
Online betting and online bookmakers have something that local shops will never be able to give to their customers. If you decide to gamble online, you will be able to place your bets anytime, anywhere. There will be no need to run to the local shop and wait in the lines to place your bets. Also, you will be able to gamble from the comfort of your home, and you will avoid those annoying people that you can always meet at the local shops. Those "experts" can be a really annoying, and boring to the people that like just to come to the local shop and place their bets. When you bet at an online sportsbook, your bets are accepted and odds are updated in real time, and most important of all, you can decide, and place your bets in your home without any outside impacts.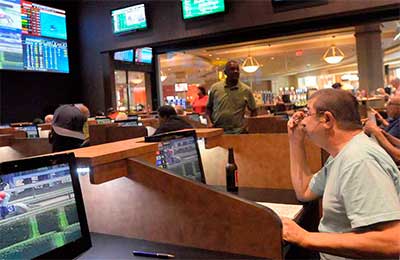 Also, today there are hundreds of online sportsbooks on the internet and bettors can choose the right bookmaker that suits their needs. How to find the perfect bookmaker you can read in our article, here.
2. No hidden costs
All over the world local betting shops have all sorts of hidden costs that they charge to the sports bettors. That's why bettors in local shops get lower odds and higher margins. Online bookmakers are trying to be fair toward the customers, and there are no hidden costs, as everything is transparent and often there are some independent bodies monitor online sportsbooks and their business. The only thing that can be charged to the players in online sportsbooks are transaction fees, but those costs are always shown, and never hidden.
3. Higher Odds and Lower Margins
We already said that the odds at local shops are usually much lower than at the online sportsbooks. The fact that the local books have lower odds means that margins are much higher. In short, higher margins show that the bookmaker has more prominent juice, and the bettor has a lower chance to be profitable in the long term. We already talked about the importance of the betting margin, and our article on that topic you can find here.
Here is the example:
Take any basketball game without a strong favorite to win the game and chose the two-way market (possible bets, home team to win and away team to win). In local shops, odds on this betting market are in the range from 1.80 to 1.85 on both sides (selections). That means that with 100 Euro stake you will get 85 Euro of profit at best. Those odds give to the local shop 8.10% margin.
On the other hand in the same game, online bookmakers will give you odds in the region from 1.92 to even 1.95. So with 100 Euro stake, you can win 95 Euro of profit. The margin in online bookmakers on those types of games is usually lower than 5%, and sometimes it can go as low as 2%.
So, when you bet online, you get the better odds, lower margin, and long-term a better chance to be in profit at the end of the day. This calculation might seem a bit complicated now, but believe us, to be profitable sports bettor nowadays, you need to know every single trick in the book, so you can get an advantage over the bookmakers. If you don't use this small, simple tricks, you will lose money betting.
4. Welcome Bonuses and Promotions
When you gamble online, you are eligible for all sorts of bonuses and promotions, and that is not possible if you bet at your local betting shop. Every online bookmaker is trying to be innovative and to attract customers with lucrative welcome bonuses, bonuses for second or third deposit and daily, weekly, and monthly promotions.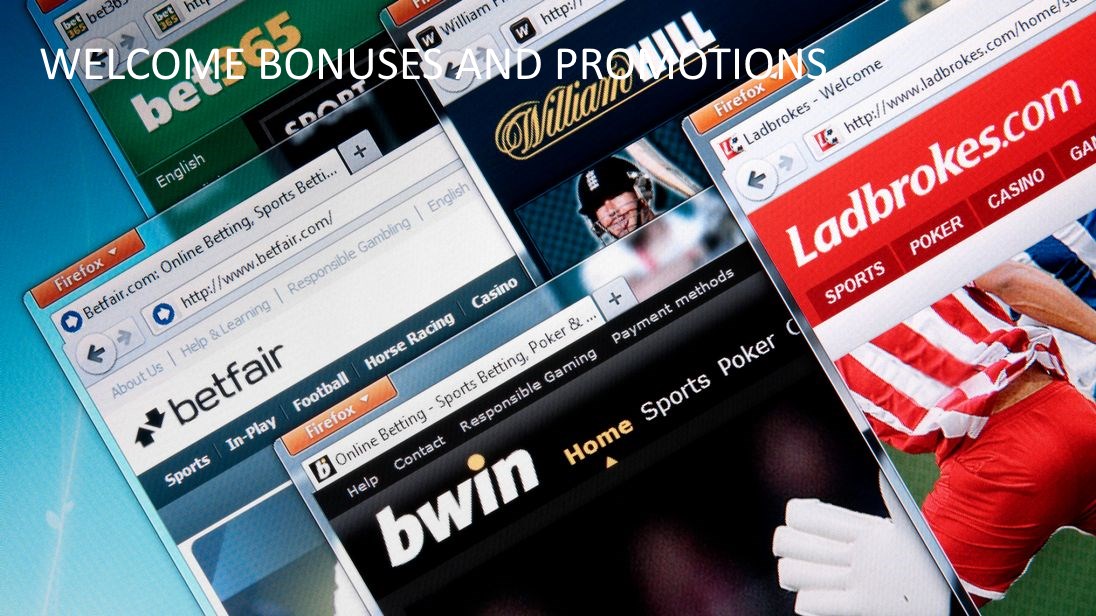 Bonuses and promotions can be different, but in general, most of the welcome bonuses will give to the newly registered user a 100% on first deposit. Sure those welcome bonuses are a one-time offer, but after you claim your welcome bonus, you become eligible for all kinds of promotions that online bookmakers offer to their regular customers. Those promotions or loyalty bonuses vary, but most usual promotions are enhanced odds, small amounts of money in the form of free bets, etc. The best promotions are during the big sporting events like the World Cup in football, or during the Olympic Games.
5. Privacy
As we already mentioned, you can bet online anywhere and anytime. One of the main reasons why online betting is much better than betting in local shops is the fact that you will have 100% privacy when you bet online. Nobody can know what you played, what your stakes are and how much did you won. Also, almost all online bookmakers have state of the art security systems and your personal, and financial data is safe with them.
Conclusion
In the end, there is an obvious advantage on the side of the online bookmakers when you compare them with local shops. Online bookmakers offer to the customers better odds and lower margins, they have much better security, and they offer to the new and regular customers all sorts of bonuses and promotions, so there is no chance that local shop can be better than online bookmakers.
See our TOP-5 Best Bookmakers here >>